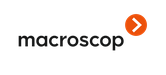 International Sales Team lead
Пермь
150 000 - 500 000 ГРОСС
Откликнуться
Обязанности
The Company
Macroscop creates video processing and computer vision software using cutting-edge AI. Right now it is analyzing data from 1+ million video cameras in 90+ countries, understanding what's at the pictures, detecting different objects and situations making tens of thousands of businesses more efficient and hundreds of cities and towns safer and smarter.
We sell its software through a network of 3000+ IT and security integrators and distributors around the globe.
The Role
We are looking for a performance-focused B2B sales professional who will lead a team of salesmen, marketers and pre-sale engineers as well as negotiate, sign new distributors and close the deals by themselves. Having sold our product to 90+ countries and being the market leader in a few of them, we are now working on becoming a leader in several new countries where we will achieve a strong market presence and brand awareness over the next 2 years. You will lead this process, experimenting and tailoring the strategy for each of them. The position will be located in Perm and report to the CEO. You will negotiate with customers by phone and video conference platforms as well as go on international business trips for key meetings, exhibitions and events. Based on tangible commercial results, you may be promoted to an International Sales Director role.
Требования
Requirements
- Proven track record in sales (international B2B sales of deep tech/software products is preferable)
- Advanced English level (C1 minimum)
- Successful experience in managing teams
- Experience in developing and executing market penetration strategies
- Ability to quickly become an expert in a complex technological field
Условия
Benefits
- Salary based on the performance which has no limit (500,000 rubles a month or more is possible!)
- Working at a cutting-edge of AI technologies
- An opportunity to become a key person in highly innovative IT company which is already established internationally and aims a massive increase of scale over the next 2 years
- An opportunity to be promoted to an International Sales Director role based on the performance
- An opportunity to work directly with the company's founder who was ranked as #4 most successful entrepreneur in AI